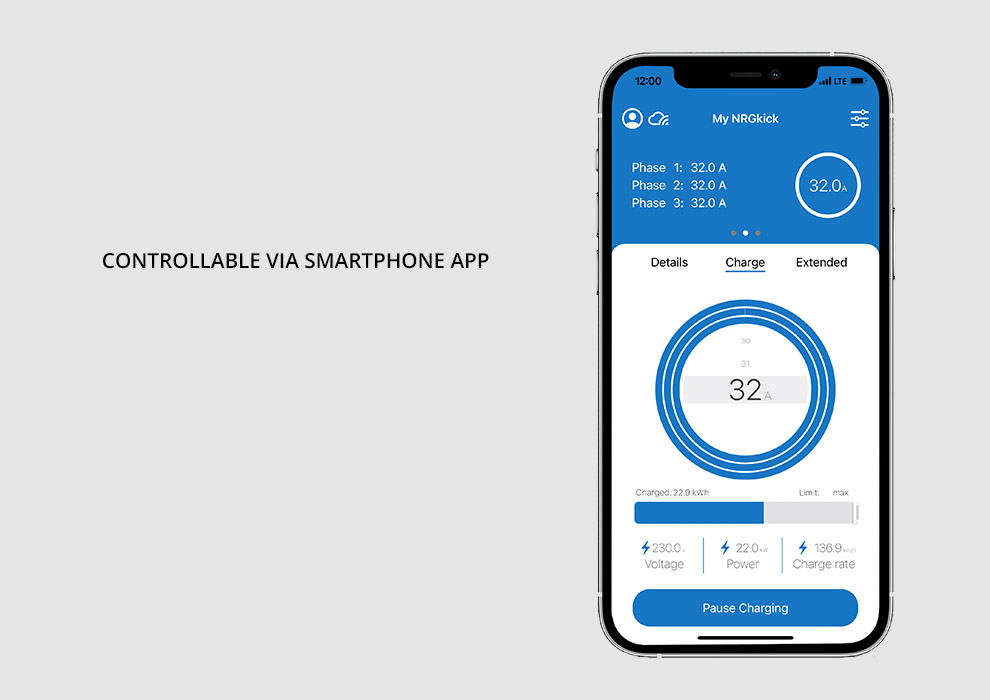 You can control your NRGkick via a free smartphone app. Here you can make various settings for your NRGkick, but also retrieve interesting statistics and information about your charging process.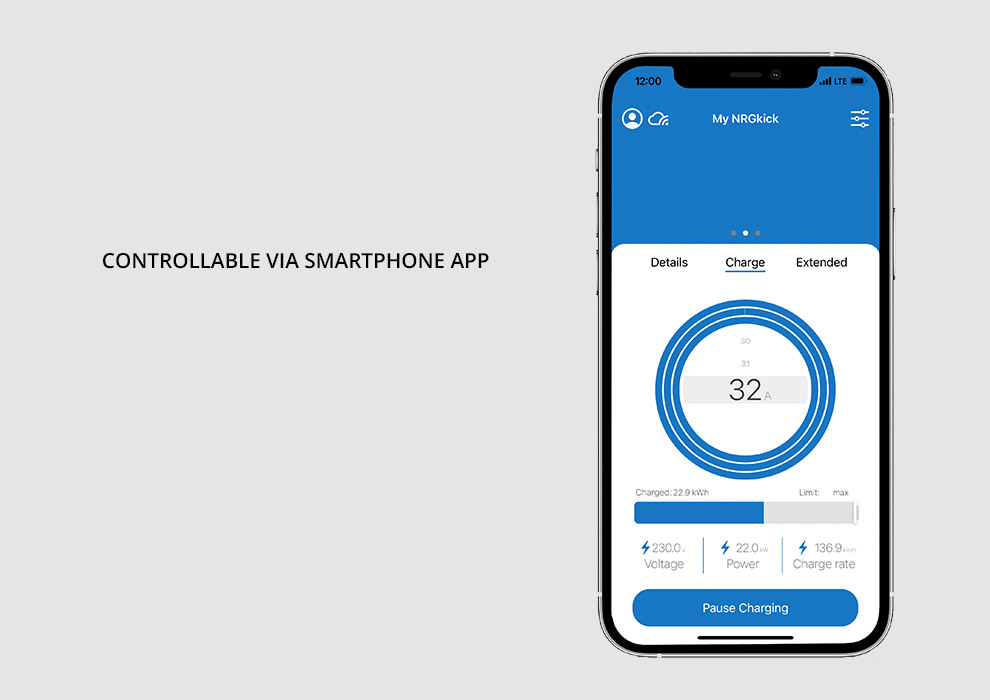 Simply start or stop your charging process via app! You can also precisely set the charging current in 1-amp increments.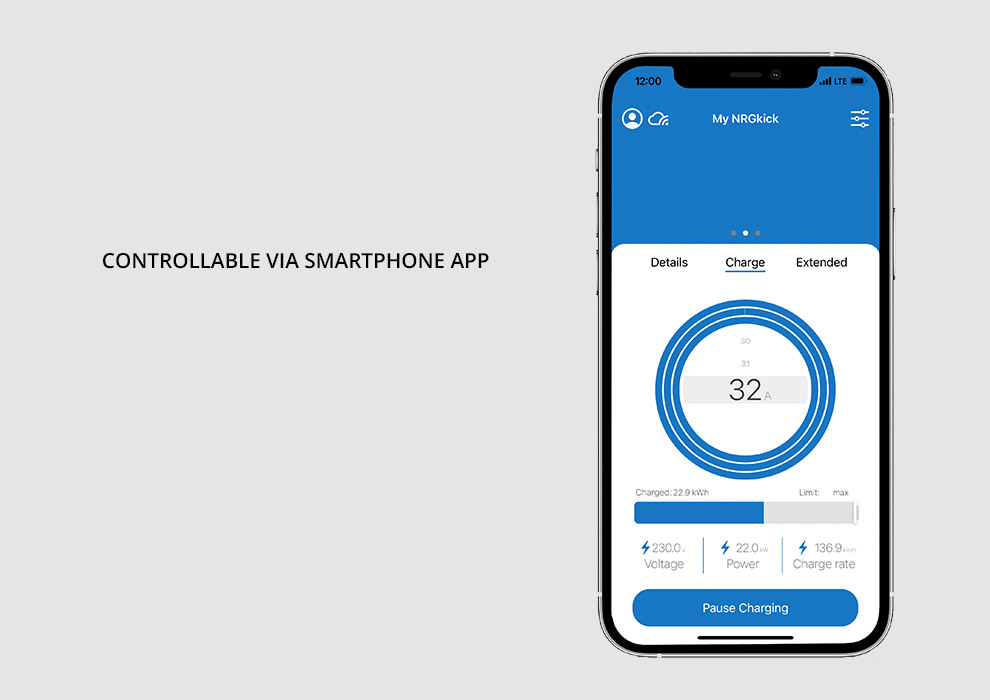 INTEGRATED ENERGY MEASUREMENT
NRGkick constantly measures current, voltage, energy and power at each phase, making every charging process transparent. This means you can see exactly how much energy is being charged and how much current is flowing through the individual phases.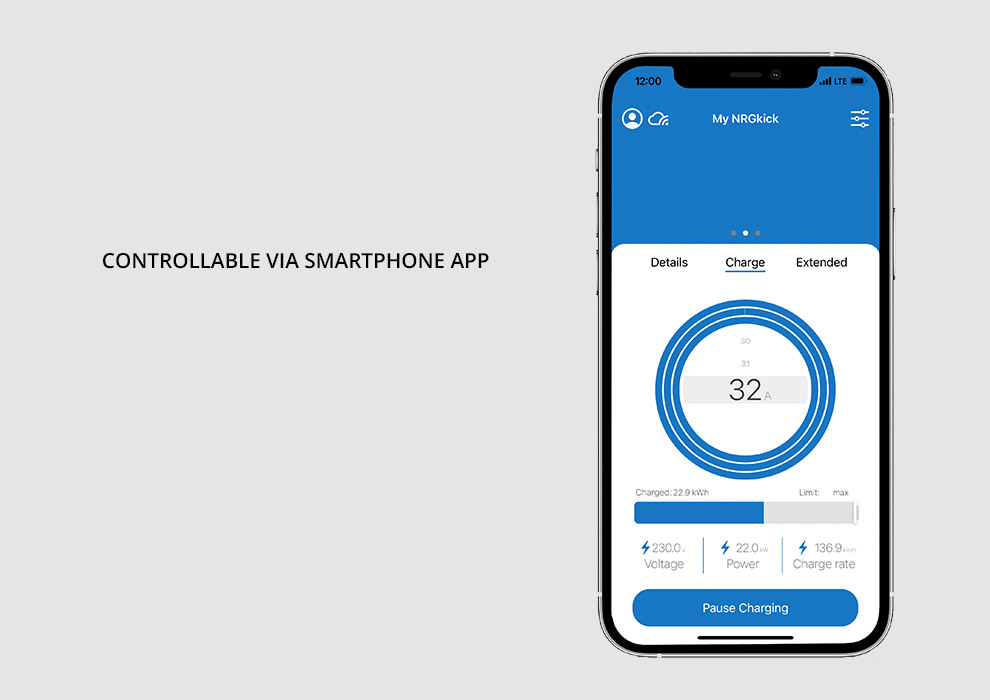 You don't want to fully charge your battery or you only want to charge a maximum amount of energy into your electric car? Simply set an energy limit in the NRGkick app!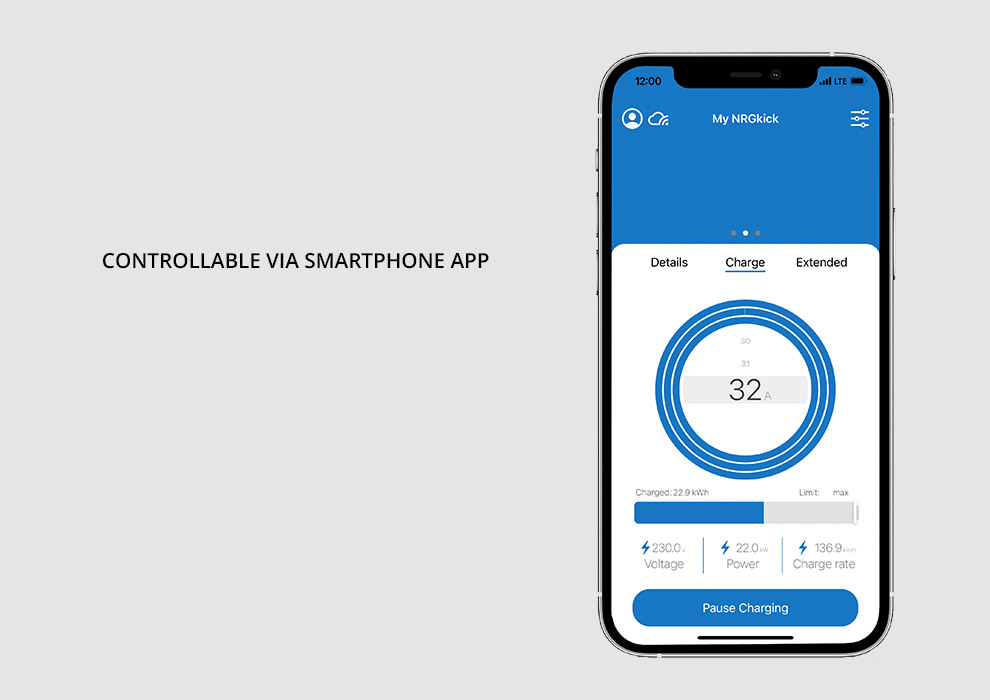 ALL STATISTICS AT A GLANCE
Your NRGkick stores all data of the last 3 charging processes. So you can prove the charged amount of energy, incurred electricity costs, CO² savings and much more. And with the export function, you can also easily have this data sent to you as an e-mail!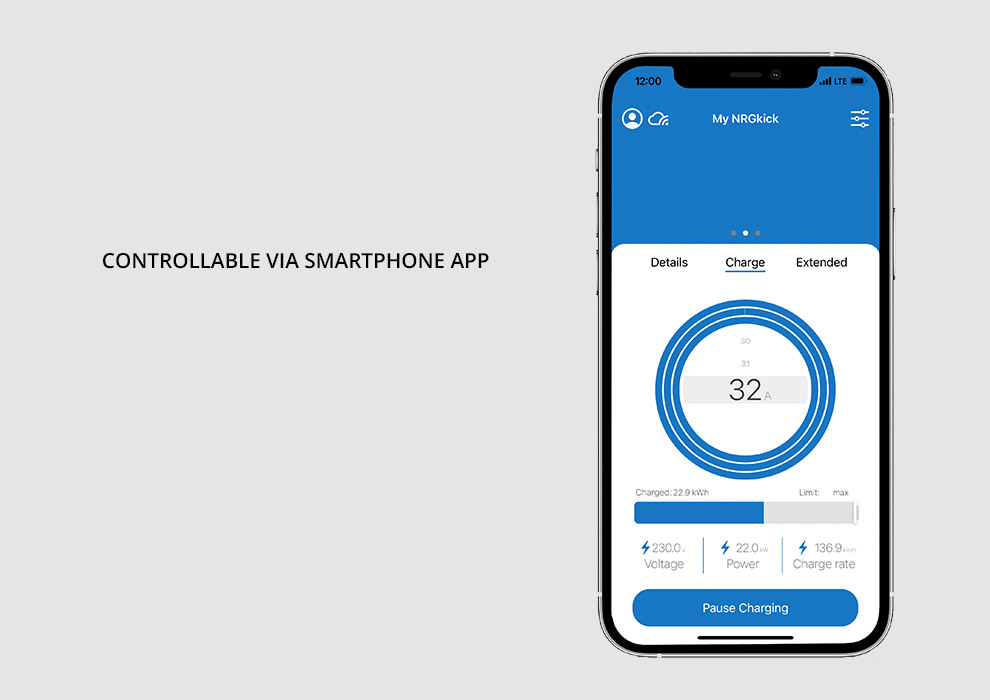 To prevent unauthorized persons from accessing your NRGkick, it is password-protected. Only with the correct password is it possible to make settings in the app.